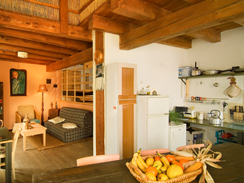 Board and Lodging
The overnight stay is at the "Foresteria" of the Natural Reserve in Nadro with an agreed upon price of XX € per night. You have to bring your own sheets and bathroom linen (if necessary, linen can be given with fee and at notice).
Foresteria has a kitchen and at your arrival you will be accompanied to a nearby CHEAP SUPERMARKET for the common weekly buy in order to curb spending.

In the hamlet of Nadro there is a minimarket where you can buy sandwiches and drinks for the lunches during the fieldwork.